Aude Gagnon-Raymond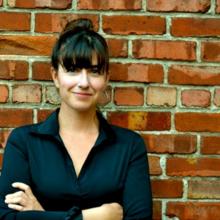 Directrice Soutien aux opérations de tournée, Cirque du Soleil/QC
Quebec-born Aude Gagnon-Raymond holds a Production degree from the National
 Theatre School of Canada and a Masters degree in International Arts Management (HEC/Southern Methodist University).
She began her career as a freelance stage manager, technical director and production manager. In 2005 she joined the technical team at the TOHU circus arts centre in Montreal, running major private events and circus programming logistics and production. In 2007 Cirque du Soleil recruited her for the development of big top touring shows, oVo (2009) and Amaluna (2012), as Assistant Production Manager.
In 2010 Aude took part in the elaboration of Canada's cultural program at the Shanghai World Expo for Cirque du Soleil. She managed production planning of major gala events and various cultural activities throughout the six months of Canada's involvement in Shanghai. Making use of her talents in partnering with international constituencies, she was instrumental in mediating pre-production challenges with both the Chinese Expo Bureau and Canadian Heritage officials.
Following her graduate studies directed to issues of governance, strategic planning and impacts of mega-events, she returned to Montreal to spearhead an in-depth operational analysis and organizational change within Cirque du Soleil's Touring Shows department. As Director of Operations Support, she now oversees touring shows organizational logistics and strategic planning.
Aude has 2 sons and lives in Montreal.  
Our Supporters